What is AI-Powered SEO and How It Is Impacting Search Rankings?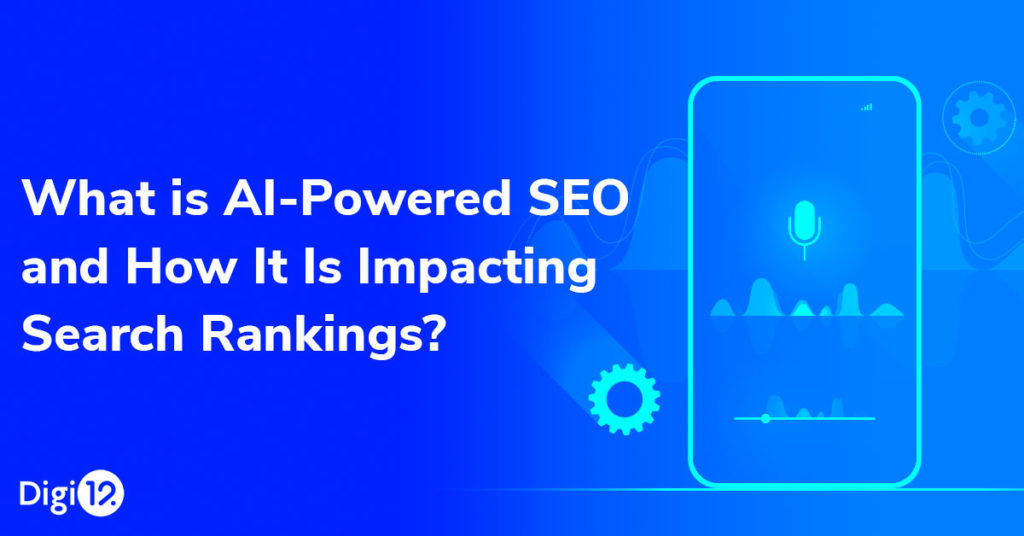 Artificial Intelligence (AI) is spreading like a wildfire these days and Search Engine Optimization (SEO) is not spared by it as well. Search engine algorithms revived by AI and Machine Learning are already transforming a user's search experience.
You noticed or not, AI is being used in various areas of digital marketing and you will agree that the digital journey starts right from the search. So, no wonder that AI will also impact how businesses do Search Engine Optimization (SEO) and how their websites are ranked in search results.
As a Digital Marketing Consultant with expertise in SEO & PPC, I've learned that I have to integrate AI in SEO to give my clients' websites a competitive edge.
Here are 6 impacts of Artificial Intelligence (AI) on SEO:
"Content is King!" one of the most heard SEO proverbs these days. And there's nothing wrong in saying it! As content plays a crucial role in user experience and converting visitors into a loyal customer. With the increasing amount of contents on the web, search engines are also becoming smarter in processing data and presenting it in the right manner using AI.
That's why brands are putting their heavy budgets into content marketing these days. To determine which content marketing strategy is working best for their businesses, brands are using AI-powered tools. Which can identify best content marketing channels and opportunities to reach the relevant audience using data and user analytics.
In the plethora of online content, it has become absolutely necessary to deliver a personalized marketing message to your prospects. Not just in search but even after they're visiting your website by clicking on those search results. Which will not just give a personalized digital experience to your prospects but also will guide them through the journey of becoming a customer.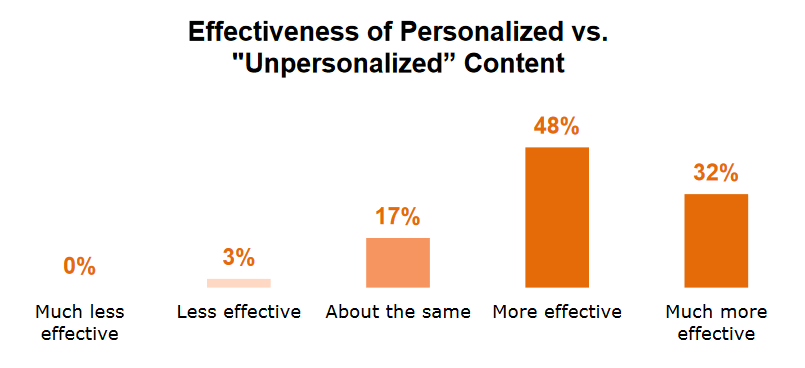 There are several AI-powered tools available today which can alter content and CTAs in real-time based on the user's intent and source they are coming from. Amazon's product recommendation system is the best example of hyper-personalization.
3. Search Engines are Learning
Search engines are becoming smarter and relevant day-by-day, all thanks to AI and Machine Learning (ML)! We all know how Google been ranking websites in earlier days by just looking at webpages meta. After an introduction of AI and ML-driven RankBrain system, Google started analyzing webpages content and ranking them into search results in a relevant and meaningful way.
But search engines are moving beyond web search. As per the study, by 2020, 50% of searches will be based on voice. For example, Google has already started understanding and serving voice searches in natural conversations using Google Assistant.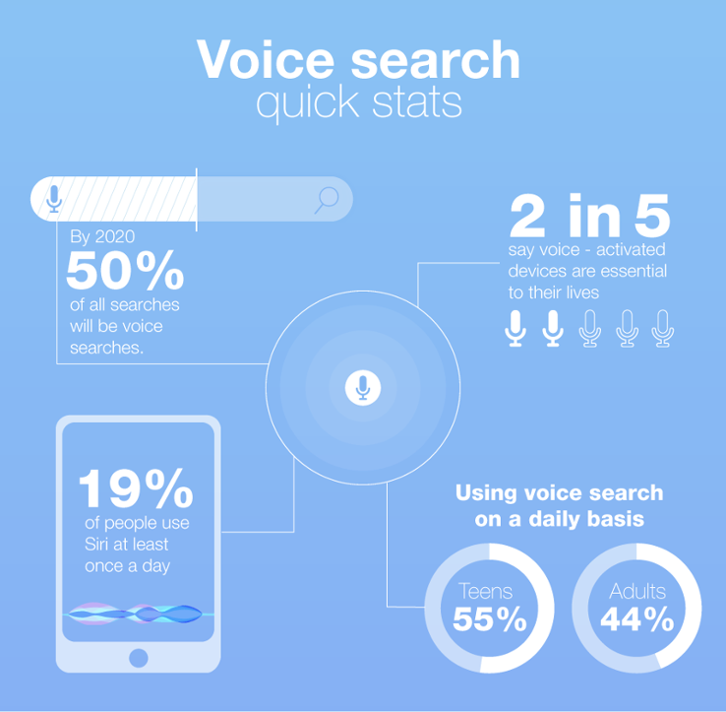 4. Deeper Analytics & Recommendations
Analytics plays the most crucial role in defining and optimizing SEO strategies. Using detailed analytics, business owners or SEO experts can measure the ROI of their marketing efforts and make informed decisions.
AI helps to analyze the customers' behavior data deeply and also gives recommendations based on it. Which cannot just improve overall user experience but also business profitability.
The need for quality content has been increased ever since search engines have become smarter. Which also demands smarter content tools to improve SEO performance.
AI-powered content tools help you monitor and analyze competitors moves like what type of content they are publishing and where which social media mentions or backlinks they are benefiting from etc. Accordingly, it keeps suggesting you next actions which can help you outrank competitors or improve your website's search visibility upon.
Marketing automation is one more area where AI has reduced human efforts for the good. There are many SEO tasks such as analysis and reporting which demands a lot of manual work and preciseness as well.
Using AI and Machine Learning, SEO experts can now automate these time-consuming tasks. Which will not just give them more time to focus on overall SEO strategy but also enhances their SEO abilities.
AI-Powered SEO is impacting how your business ranked in search
AI and Machine Learning have made a huge impact on how websites are being ranked and also how businesses are carrying their SEO.
While search engines are becoming more intelligent, embracing AI in Search Engine Optimization (SEO) strategy is a sure shot way to get on top of the search engines while offering a great user experience to your prospects. Schedule a quick call with us to know how you can leverage AI in your existing SEO strategy or create one around it.