What is the role of Artificial Intelligence in PPC Advertising?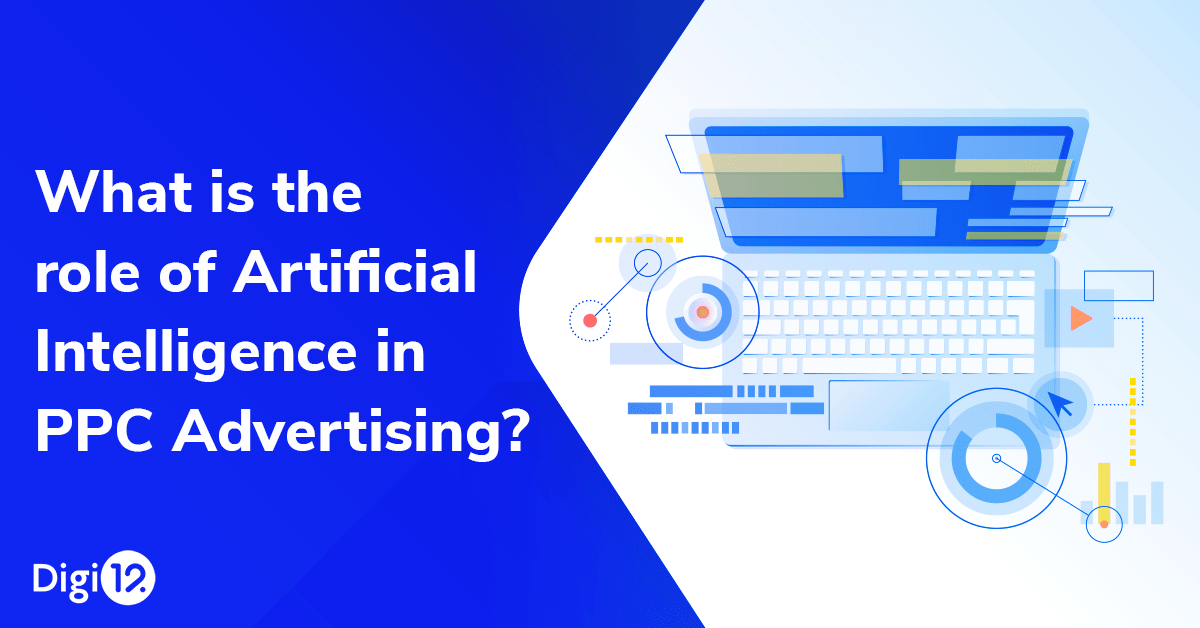 Artificial Intelligence (AI) is dominating the digital marketing world due to its deep learning capabilities. Pay Per Click (PPC) Advertising, an essential element of any digital marketing strategy has seen a noticeable shift because of AI.
AI is one of the many applications of Machine Learning. And due to its nature of processing and analyzing data, it has a bigger role to play in PPC. AI has empowered PPC professionals by automating many crucial tasks of PPC management including bids and targeting adjustments. Which is not just allowing them to focus more on campaign objectives but also helping them to get higher ROI from their PPC campaigns. Here are some of the top AI applications for PPC:
Let's see in details, what is the exact role of Artificial Intelligence (AI) in PPC Advertising and how small or large businesses, PPC management agency or professionals can take advantage of it:
Smart bidding is a subset of machine learning based bid strategies which are optimized to get you higher conversions or conversion values. There are many smart bidding or automated bidding signals such as search query, time of the day, device and location, etc. used by machine learning to give the best results at lower costs. Target CPA, Target ROAS, Maximize Conversions and Enhanced CPC (eCPC) are types of smart bidding strategies available in Google Ads.
Smart bidding works great for those who have a large number of campaigns to manage and so little time to adjust its bids manually. However smart bidding works efficiently only if campaigns have at least 30 or more conversions recorded in a month or longer. So, choose bidding strategy for your campaigns smartly!
Smart targeting uses AI to help you find potential customers who are searching for product or service similar to yours and targets them at the right time. Google has developed a ready-to-use library of in-market audiences in which such users are classified based on their interests and buying intent.
In-market audiences are best for those who haven't yet identified the buyer persona for the products or services they are offering.
Automated or Responsive Search Ads
Automated ads aka Responsive Search Ads (RSA) are consisting of multiple headlines, descriptions, and images. Which would be later A/B tested by an AI to determine which set or combination of headlines, descriptions of images are performing best together for users with which type of buying intent.
Responsive search ads are best for those who have little or no experience in creating optimized or relevant ad copies for their target audience.
Smart display campaigns are completely managed by AI. All you need to just enter Target Cost Per Action (CPA) and budget, the machine will do the rest. Smart Display Ads campaigns in Google Ads uses a machine learning to identify and reach people with an intent to buy your product or services at all stages of buying journey.
These campaigns use a combination of smart bidding, smart targeting, and automated ads creation to create top-performing campaigns in minutes. Ideally, Smart Display Campaign is for those who are new to PPC advertising and want to attract new customers.
With Smart display campaigns, trivago drove 36% more conversions at the same CPA, compared to its other similar display campaigns.
AI has been proven accurate and effective when it comes to processing a large amount of data and yield meaningful information out of it. AI in PPC has improvised the campaign performance analysis a lot using predictive modeling. Using which, AI will now suggest you to take informed actions in order to improve campaigns performance.
Businesses or PPC professionals can leverage the recommendations made by AI to achieve an optimal state of their campaigns and get maximum yet relevant results out of their budgets.
Artificial Intelligence is Making a Difference in PPC Advertising
AI and PPC is a perfect match made in the tech heaven which is here to stay forever. So, gear up and embrace the power of machine learning with our AI and Data-driven PPC management services. Schedule a 30-min free discovery call with us here!
Also, don't forget to share your views on AI's role in PPC in the comments section below.