What is the role of an Artificial Intelligence in Digital Marketing?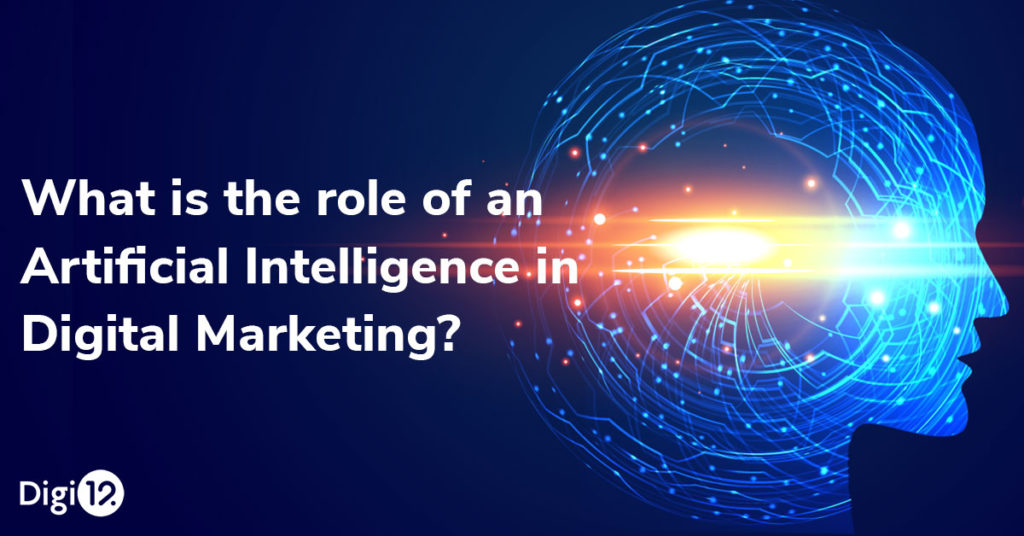 Artificial Intelligence (AI) has become an integral part of Digital Marketing due to its ability to collect, analyze and learn data to provide meaningful insights. Using AI, digital marketers today are delivering better user experience and ROI of campaigns.
According to a survey, 51% of marketers are already using AI, and 27% more are even planning on incorporating this technology in 2019.
Here are a few applications and the role of artificial intelligence in digital marketing:
Content Curation and Creation
This is weird but true that now the machines can curate and create content too. There are already tools like wordsmith which can discover opportunities for content marketing and develop human-like content on its own. Also, Elon Musk-backed AI research group OpenAI has developed a text generation tool based on AI which can create the content based on a query. But it isn't released as it is believed to be too dangerous.
AI has been proved effective when it comes to analyzing a user's behavior. And most of the brands today are using AI to personalize their marketing messages in email marketing, website content, social media, etc. AI helps brands to connect with its potential customers with the right marketing message at the right time recommended based on their past behavior.
Predictive analysis has become very important these days for emerging startups or small businesses. As it helps them make an informed decision about their future growth based on historical sales and customers data. Using different data models and patterns, AI can identify customers who have a strong probability of becoming a customer.
The best example of AI helping in engaging customers with business is Chatbots aka Conversational Marketing. Which has become very popular due to its ability to engage prospect visitors on websites with pre-programmed FAQs and its responses. Apart from pre-set questions, chatbots can also answer open questions using the Natural Language Processing (NLP).
Paid advertising industry has seen the best application of AI by providing better and relevant targeting. Google and Facebook Ads Platforms are already using AI to help marketers reach to a relevant audience who are most likely to become customers based on their interests, demographics and online habits. Google Ads has various automated bidding strategies which can get you higher conversions without doing any manual optimization.
As you now know, having an AI in place will give you better outcomes in your digital marketing. AI is a new and effective way to increase ROI and business profitability.
Are You Ready to Increase Your Business's Online Revenue with AI-Powered Digital Marketing Services?
As AI-First Digital Marketing Agency, we at Digi12 embracing the power of AI and data analysis into everything we do. With AI-powered digital marketing services we help startups, small businesses or entrepreneurs gain a competitive advantage and sustainable growth for their businesses.
So if you've decided to adapt AI into your digital marketing strategy, you can schedule a quick discovery call with us. Then we will create an AI-powered digital marketing strategy and customized proposal for you to achieve your business goals.