How AI-Powered SEO Can Improve User Experience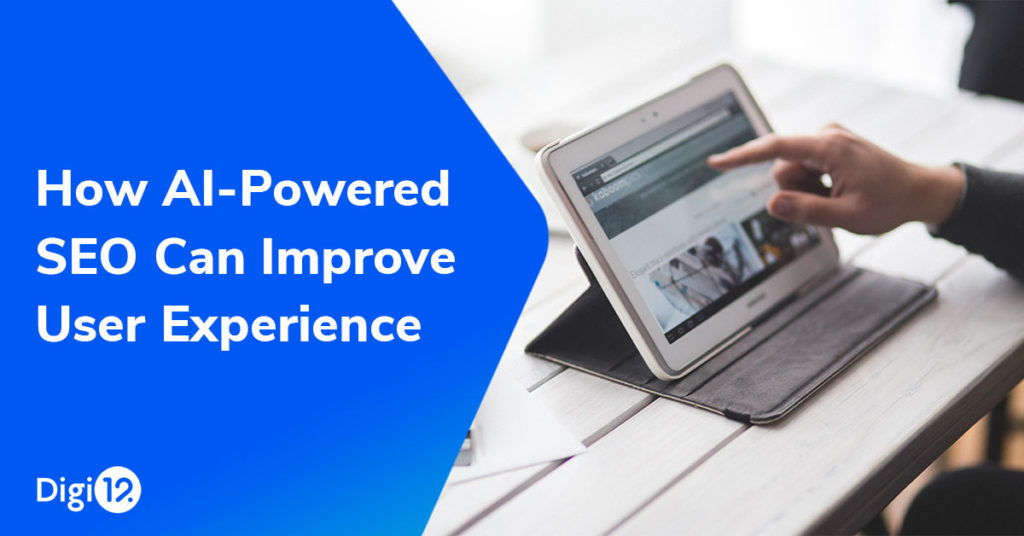 Using AI for SEO can deliver improved results and save a lot of manual work for SEO professionals. But that isn't the only perk of AI-Powered SEO. AI can also help in delivering an engaging user experience to the customers if done right.
Before we see how AI-Powered SEO can improve user experience, let's first understand what it is.
AI-Powered SEO is a method to leverage Artificial Intelligence (AI) in SEO activities like keywords research, content optimization, enterprise link building, conversion optimization, etc.
AI can process and analyze the website's historical data and provide you meaningful insights for performance optimizations. It can also identify content optimization and link building opportunities to improve search rankings.
The Importance of User Experience (UX)
User Experience (UX) is about studying customer's reactions and adaptability throughout a series of actions that they likely to take on the website to reach or find the information they want. In eCommerce, there's a higher risk of losing customers if the website loading time is high or products are not easily discoverable.
User experience can also affect the website's organic search performance. Auditing your website for technical SEO errors and listening to your customer's feedback can help you revive your lost traffic and even boost it by 45%.
How AI can Improve User Experience
Below are some ways you can deliver a rich and engaging user experience to your customers using Artificial Intelligence:
A chatbot is an advanced version of online chat which uses Artificial Intelligence (AI) powered bots to simulate human-like conversations with website visitors. Chatbots gives personalized responses to the customer's query in natural language. Which provides customers personalized support.
Personalization is a way to leverage Artificial Intelligence (AI) and real-time user data to deliver personalized content on a website and emails which is most relevant to the customer's location, browsing history, or purchase history.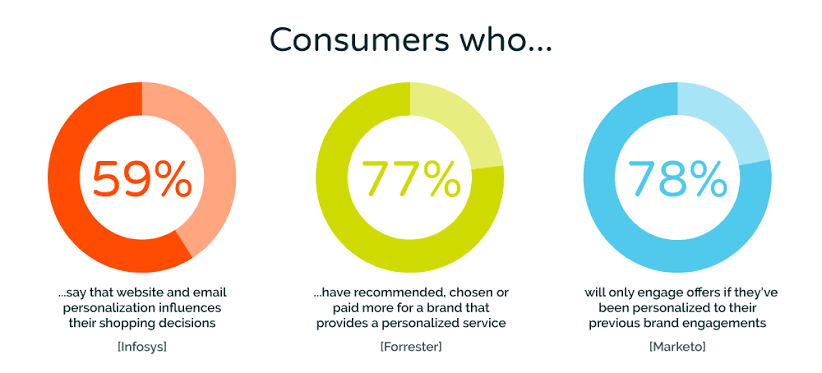 According to the Data & Marketing Association, segmented and personalized email gets 77% of ROI.
A recommendation system uses AI-powered algorithms and user's historical data to suggest items that are most relevant to visitors. In eCommerce, it displays products that customer is most likely to purchase or similar to that already viewed or purchased.
Amazon, Netflix, Spotify, and YouTube use recommender engines to increase sales and improve customer engagement.
Retargeting is a method to reach out to those customers who already have viewed or showed interest in buying a product on your website. AI can help you to identify those customer segments and even target them by creating an automated ad campaign with ad banners of products they viewed.
Predictive analytics is used to make informed decisions by analyzing the user's behavior data. Using this data, you can create user segments based on their type, location, interests. You can also use this data to create a personalized experience across the channels.
AI-Powered SEO is already making its way to the next big thing in SEO, and User Experience (UX) is just one of the many aspects it transforming. Whether you're a startup, small or medium business owner, enterprise, or SEO expert, you should not ignore the artificial intelligence revolution in digital marketing and start redefining your SEO strategies around it.
And if you've already made up your mind to take a leap of AI in SEO, how about taking a free 30-minute consultation call with me? Trust me, it going to be a lot of fun with no strings attached!